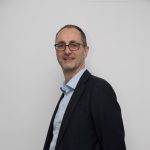 Next week's SBC Digital Summit will be bringing together some of the leading industry experts to explore the ways in which operators and suppliers are adapting to operating during the ongoing global pandemic.
Ahead of the event, SBC spoke to Warren Murphy, Managing Director of Betting and Gaming at Sportradar, who emphasised that the industry must be resilient, adaptable, and entrepreneurial in its approach to mitigating the impact of COVID-19.
He revealed that Sportradar has boosted its sports content offering, and will be promoting its new Simulated Reality product at the event.
What are you looking forward to at the SBC Digital Summit?
I'm intrigued by the event format in itself and seeing how it works. A virtual exhibition is the perfect way to bring the industry together at such a crucial time. COVID-19 has had an impact on the world like nothing we have ever seen before and we all have to be resilient, adaptable, and entrepreneurial in our approach. I'm looking forward to networking in a digital space and hearing from industry peers to explore how we can make it through this period together.
Our CEO, Carsten Koerl, will deliver the keynote address on day one, Business Continuity in the face of COVID-19, where he will discuss how alternative sports content and immersive technology can help conserve capital. As an industry leader, we are proud to provide the solutions to support and guide industry colleagues at this time.
What would be your biggest bit of advice for betting and gaming businesses trying to mitigate the impact of COVID-19?
It is really important to diversify your product range and introduce products and content that can ensure ongoing entertainment and engagement without live sports. We have prioritised developing innovative and non-traditional solutions, like esports, Virtual Sports, our new Simulated Reality sports and live sports tournaments created especially for the current period, for example.
As a result, we've increased our sports content offering by 11 per cent compared to April last year. Clearly, there is a big opportunity and demand for such content, with many seeking to fill the void currently felt with the lack of live sports. This is the only way sportsbooks can continue to attract the attention of both current and new customers now and in the future.
What are you promoting at SBC Digital Summit?
As part of our commitment to supporting the industry during this time, we're showcasing the sports content and coverage we have available at the moment. And, as recent growth figures suggest, we have been able to produce a lot. One of key products at the moment is our Simulated Reality sports. It was developed to allow customers to continue to experience big sporting events, with Simulated football leagues, and now tennis tournaments, taking place as per the real-life schedules.
We recently launched our Virtual Football Euro Cup 2020 and, through our partnerships with sports and esports leagues worldwide, are also able to provide clients with thousands of live tennis, table tennis, darts and esports events featuring some of the top players in those areas. As a result, our Live Odds coverage is up 30%, while Live Data is up 20% compared to this time last year too, so we have plenty of content to support the industry during this time.
What industry innovation will capture the most attention in 2020?
At the moment our focus is on advancing technology and alternative sports content. In the absence of live sports, innovation has never been more important to the industry. We have already witnessed a surge in the popularity of Virtual Sports, which relies on the latest technology to create a product that is as realistic as possible in terms of both look and feel and betting experience. Advanced solutions like this can help enhance sportsbooks with an entertaining product that customers have access to whenever and wherever they like.
Other innovative technology such as AI is also just as important. It plays a huge part in many of our operations. Together with our comprehensive data, AI ensures that non-traditional sports products, like our Simulated Reality sports, play out as unpredictably exciting, yet as close-to-life as real sport. This is really important technology to both capture and entertain today's audiences.
Which parts of the conference agenda have caught your eye?
The agenda provides a number of opportunities to explore ideas and tools the industry can use to get through the current period. The panel discussions on Virtual Sports, Simulated Football, what there is to bet on now and alternatives to sports, including lottery, will therefore be of particular interest. The agenda also features panels dedicated to various markets across the world, including the US and LatAm, as well as marketing. Again, the event is a huge and extremely timely opportunity for the industry and we are very pleased to be a part of it.